We are delighted to be sponsoring The Air Ambulance Service's inaugural Gala Awards evening on Friday 17th September 2021, to celebrate and showcase the incredible heroic work of its people and partners.
The Air Ambulance Service operates the national Children's Air Ambulance and the local air ambulance services for Warwickshire, Northamptonshire, Derbyshire, Leicestershire and Rutland. They do this without any government funding, relying entirely on voluntary donations and support from the community.

In the UK and around the world, we have been awed by the hard work and sacrifice that the health workers have made throughout the pandemic. But it isn't only throughout COVID that the Air Ambulance and NHS staff have worked long hours and dealt with challenging and stressful situations. They step up to play this role day in, day out.
As Andy Williamson, Chief Executive of the Air Ambulance Service, so eloquently explains in the video below, there are so many people who deserve to be recognised; doctors, nurses, paramedics, pilots, and volunteers.
This is no ordinary industry awards event, and we are honoured to be presenting the Rising Star Award on the night, to celebrate the courage, creativity, compassion, and the true spirit of human endeavour shown by the Air Ambulance Services team and people across the NHS over the last year.
There are a total of 15 categories and there is still time to nominate staff, volunteers, partners, suppliers and supporters to receive an award. For more information on entering an awards category, sponsoring the event or purchasing a table to attend the event, please get in touch with the Air Ambulance Services team.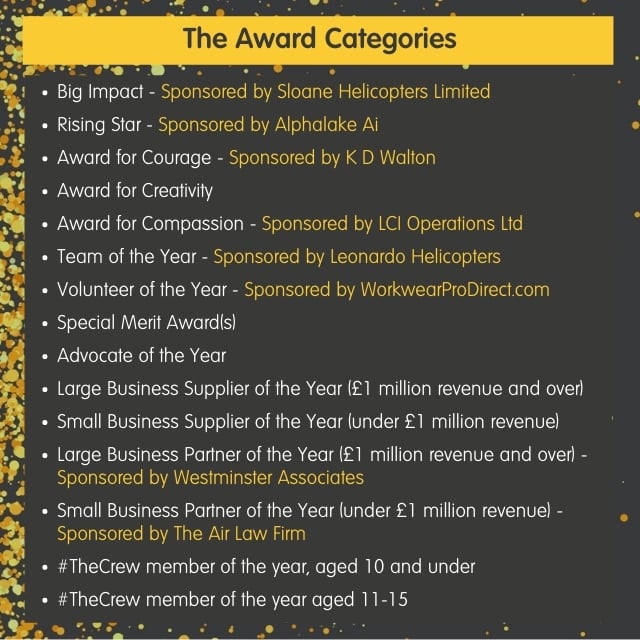 The Judging Panel
The independent judging panel includes leaders from the fields of business, sport, aviation, medicine and the arts. They will come together on Friday 2 July to select a winner for each category, with the awards night taking place on Friday 17 September at The Vox in Birmingham.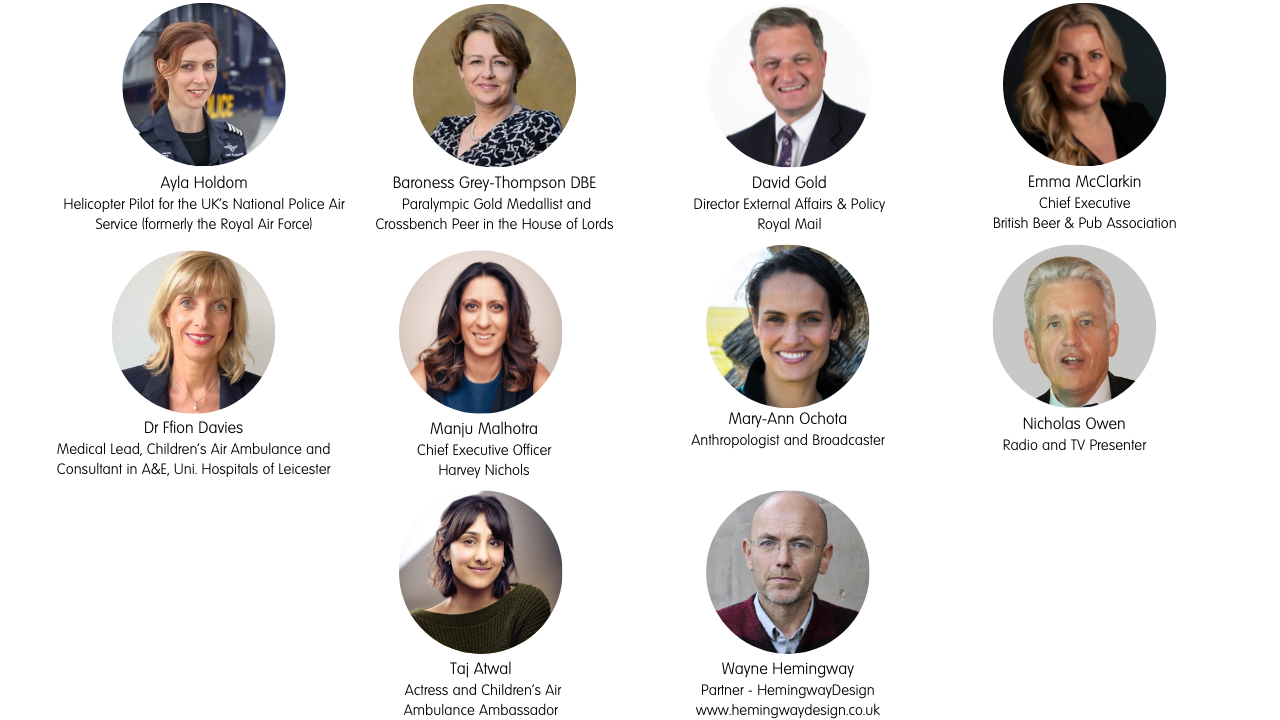 Beyond our work in #AI, community investment is incredibly important to us and we believe the Air Ambulance Service is an extremely worthy cause. And after a challenging 12 months, we are so excited to have a night of glitz, glamour and celebration to look forward to, as we come together to applaud some of the heroes among us!
Join our readership, get expert insight and opinion on automation and AI in healthcare directly delivered to your inbox:
×