Data Sheet: Evergreen Storage Subscription
Evergreen Storage enables storage that is deployed once and non-disruptively upgraded, as needed, for a decade or more, without the need to re-buy a TB or controllers you already own. Forget downtime, performance impact, or data migrations: We've engineered compatibility for future technologies directly into the product itself.

Evergreen Storage Overview

Why choose PureStorage?

Customer Experience rundown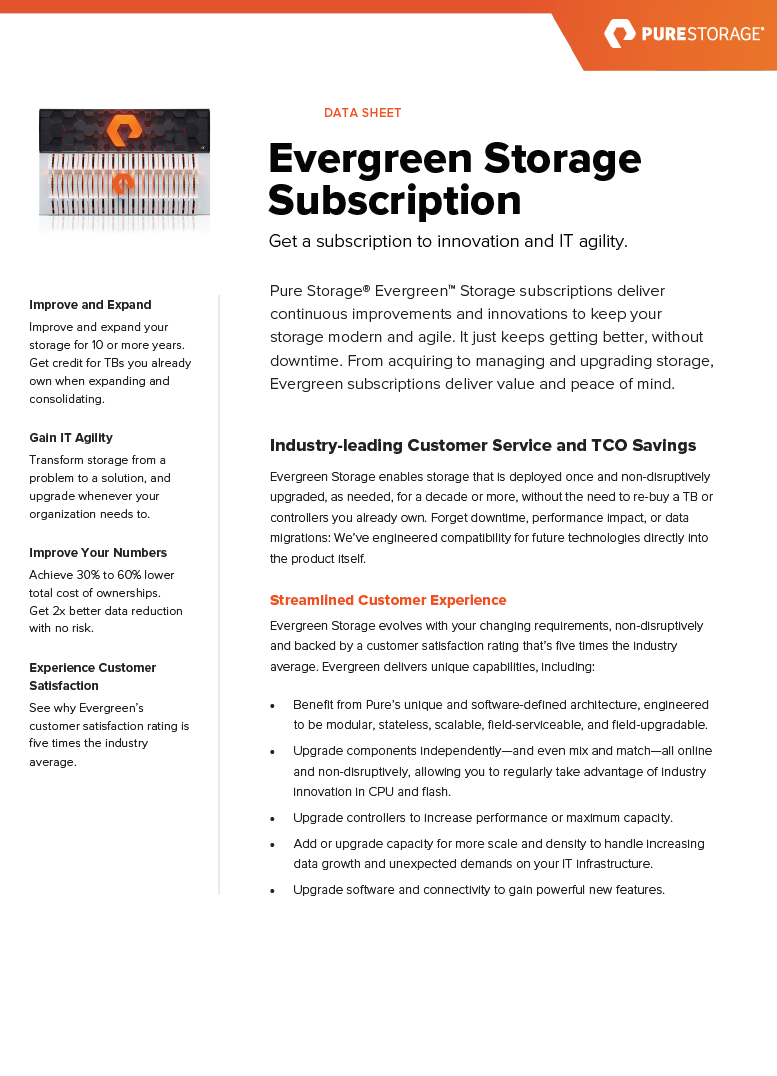 Get the Data Sheet: Evergreen Storage Subscription now: