Product Showcase
Expert Guides
Optimised Data Systems for Administrators of PACS and VNA
With the increased demand on radiology departments to produce scans for Covid disease management compounding an already global shortage of radiographers and radiologists, Machine Learning and AI are increasingly playing a pivotal role in automatic Image Recognition and Picture Archiving and Communication Systems (PACS).
Fast, optimised, and intelligent data storage and management systems are required to support picture archiving and enhanced disease detection and monitoring.
This guide and product showcase is intended to help those whose work involves supporting the administration of PACS and VNA Systems.

Find out how to store and quickly access more images than ever, including images with huge underlying data sets. Eliminate the silos that can limit collaboration and negatively affect patient care.

Enable capacity growth without impacting availability and performance.

Migrate to a single storage tier to reduce costs and optimize the use of storage resources to meet clinical needs, including advanced analytics such as radiomics.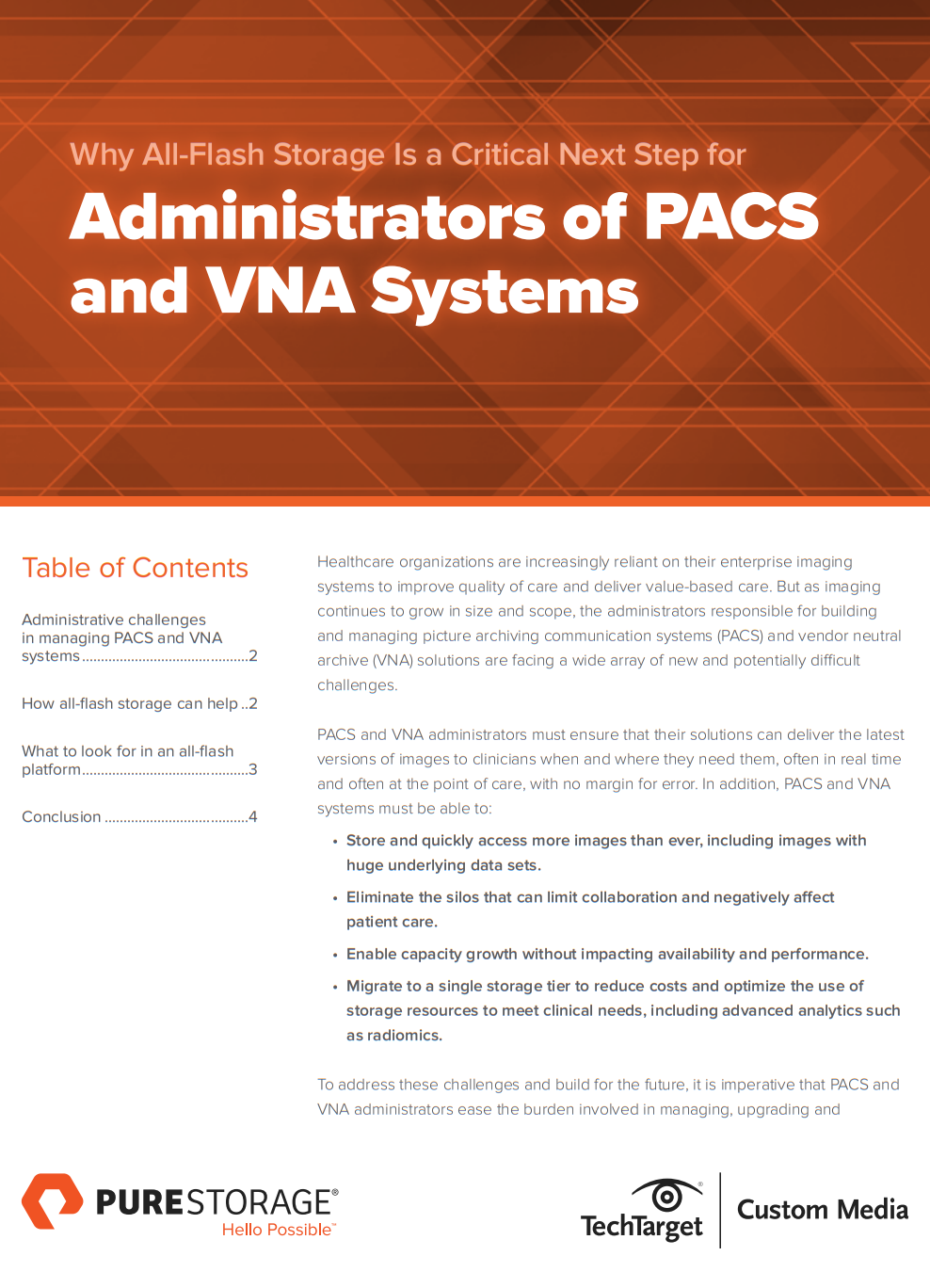 Get the Optimised Data Systems for Administrators of PACS and VNA document now: