Five Steps to Combat Ransomware in Healthcare
When a ransomware attack disables a hospital's electronic health record (EHR) solution, the disruption can be widespread. EHR downtime caused by ransomware attacks hinders clinical decisions, creates the potential for medical errors, and could even be a contributing cause to a patient death.
Ransomware attacks on healthcare organizations encrypt not only EHR production databases, but also the backups that you use to recover from attacks. As the sophistication of these attacks increase, healthcare organizations need to address ransomware mitigation and recovery with a modern cyber protection strategy.
This expert guide shows you how you can improve your cyber protection with a five-step framework.

Learn how to reduce your vulnerability to attacks

Ensure that your data isn't an attractive option for attackers

Get set up for rapid recovery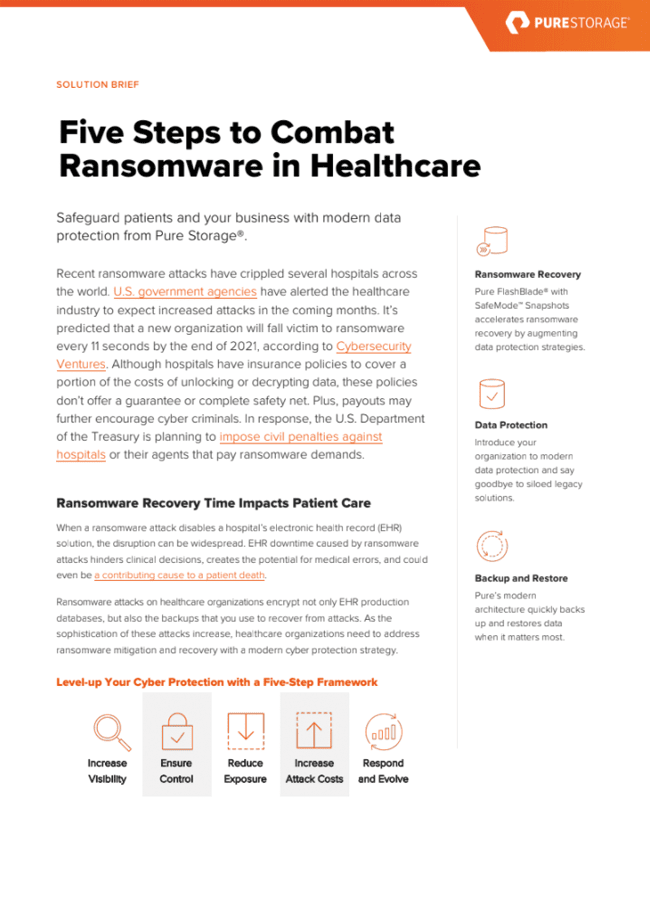 Get the Five Steps to Combat Ransomware in Healthcare now: