Whitepaper Vulnerability Management Baramundi
Spectacular cyber-attacks in which thousands of data records are stolen or destroyed are making headlines, again and again. Those attacks are by no means the result of a stroke of genius from highly talented hackers. In fact, they are increasingly brought about by criminals who have managed to get through without expensive equipment and professional programming knowledge.
In the following paper, find out about:

Braving Gap - No Chance!

Identifying and closing Vulnerabilities

Configuration Management

From Vulnerability Management to Endpoint Security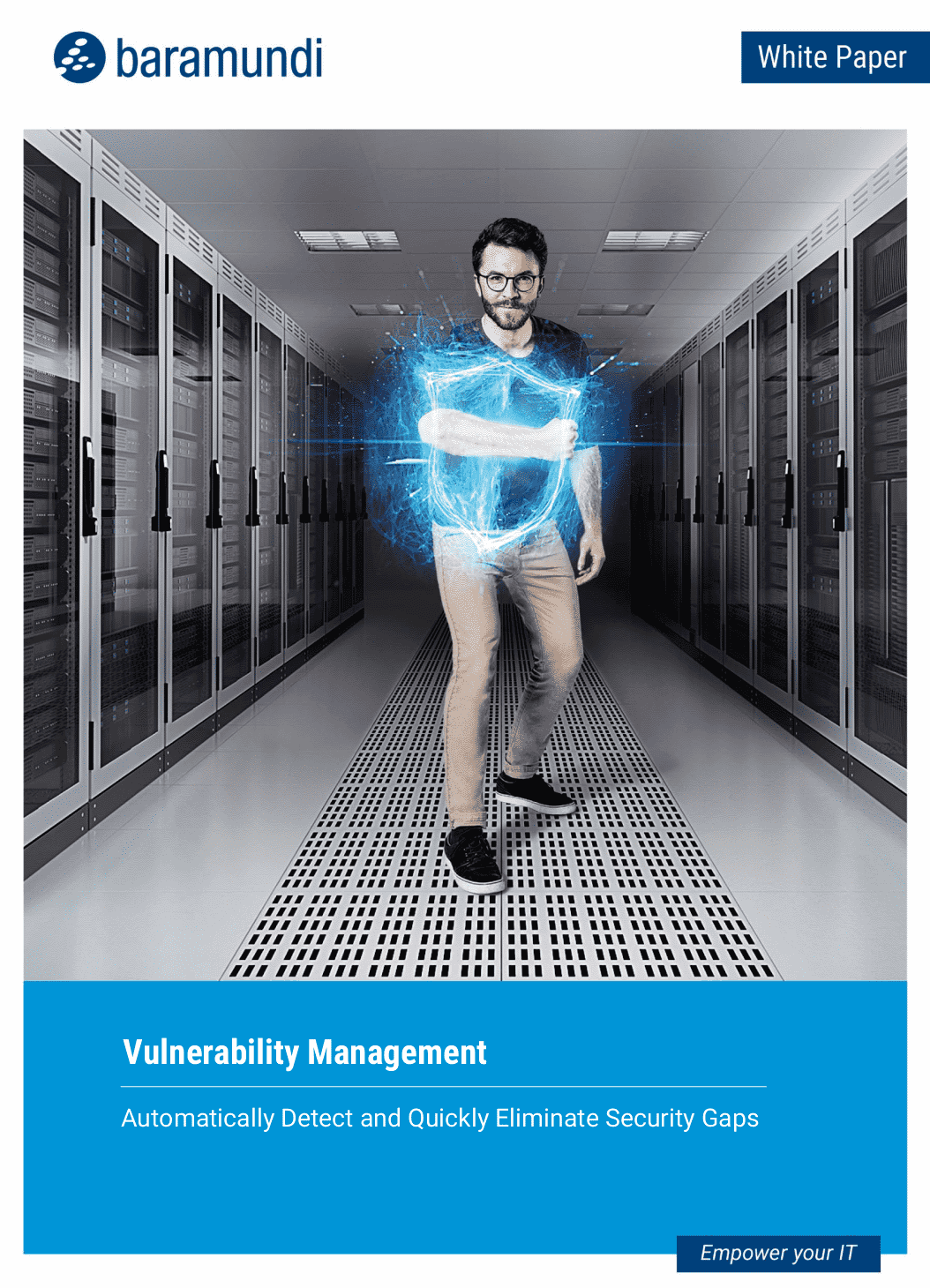 Get the Whitepaper Vulnerability Management Baramundi now: