THE SOLUTION
As the UEM market has matured over recent years, Alphalake's partner, Baramundi, has emerged as a global leader, through its ability to offer a single solution that drastically reduces the IT overhead in managing security.
The Baramundi Management Suite provides powerful, modular and flexible endpoint management, which automates time-consuming routine jobs in networks and has proven effectiveness in the healthcare sector.
Measurable Efficiency Outcomes for NHS Trusts and German Healthcare Providers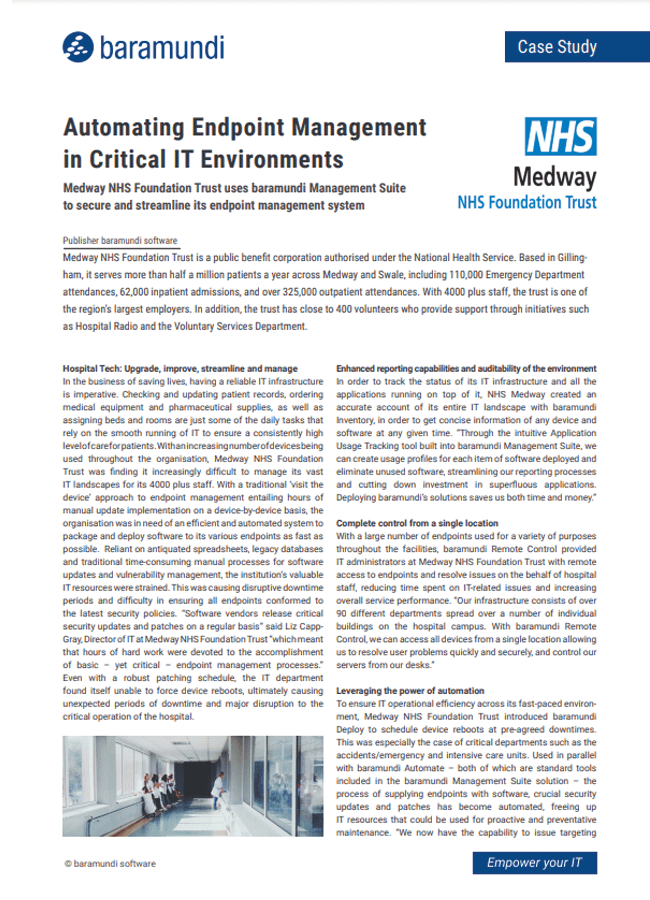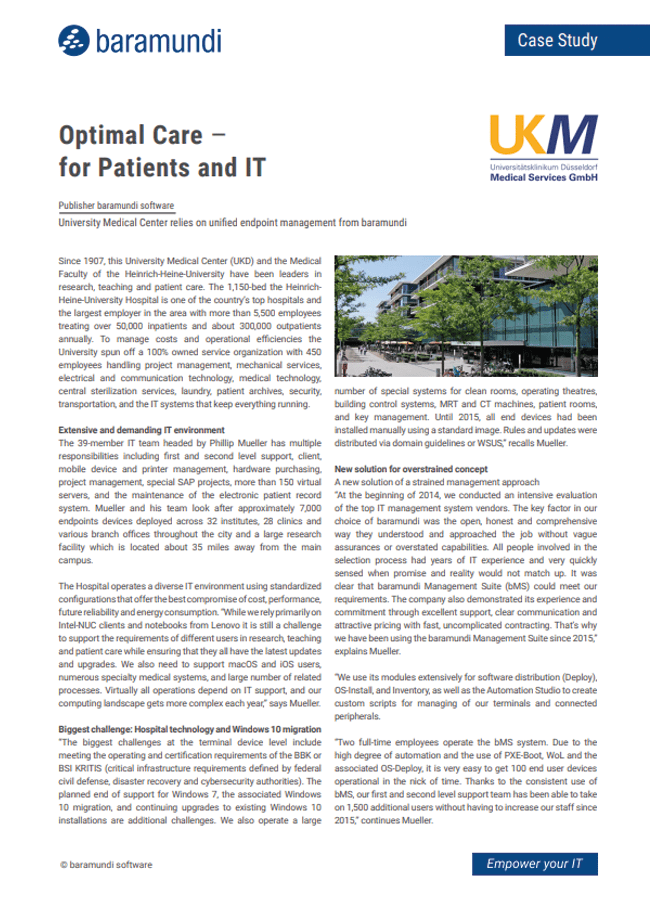 The Baramundi Endpoint MOT has got you covered with a free of charge systems check. The automated analysis reveals existing vulnerabilities on your systems and provides you with a detailed report about the severity and the best solutions for you.