Health Consumerism is the future of Health and health-related services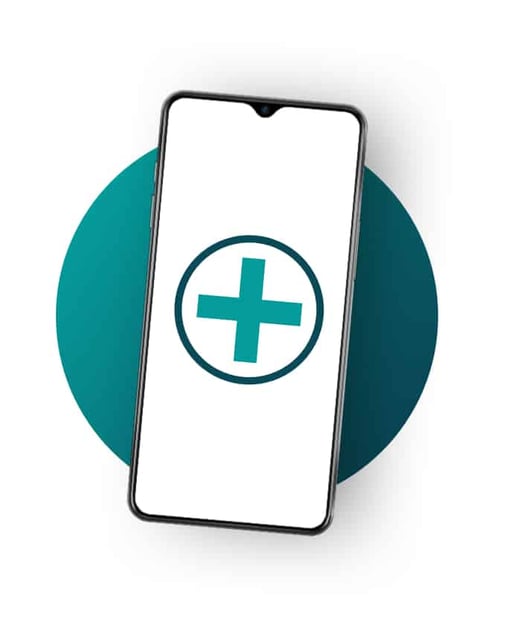 Empowerment
Imagine a future where everyone is truly an active participant in their own healthcare. Where they have the knowledge and power to take responsibility for their lifestyle, their wellness and crucially, their own health data.
Efficiency
Patients and service users themselves will be the solution to the problem of mounting financial and administrative burden on healthcare systems across the globe, as they are freed from trying to keep legacy health systems up to date.
Reliable Health Records
Consumers are taking more control over their own health data, marking an end to the years of unreliability in health records. Health records will soon pass easily between family clinics and hospitals, as consumers health data will follow them wherever they go.
The "take-over" has already begun as individuals now track and record heart rate, exercise, nutrition and use other medical devices and apps on a daily basis. Appointments, test results and other care services are increasingly part of health apps. Health matters to no one more than the "consumer". Services will be integrated to safeguard and support those most vulnerable in society.
Healthcare consumerism no longer a vision, but an inevitability. Alphalake was borne out of this technological transformation that has already begun.
Enabling Consumerised Healthcare Transformation

Smart RPA in Healthcare
Smart RPA has the potential to relieve the administration burden and create major efficiencies in healthcare. Health organisations can automate end-to-end processes for fast and accurate outcomes.

digital Patient Experience (dPX)
To meet customer expectations of high levels of customer service and a seamless digital experience, health organisations must transform to improve online appointment booking, payment systems and enquiries.

AI-powered Applications
The use of AI within health screenings, diagnostics and blood work can ensure early diagnosis and improved patient outcomes. It can also be deployed to analyse unstructured data for a better insight into the patients immediate needs.

Health Data Analytics
Analysis of clinical health data and personal health data tracking will be the cornerstone to delivering evidence based and improved patient care, giving health professionals to access real-time data for effective decision making.
Drivers of Change
As technology has advanced, it has fundamentally changed the way we live. Smartphones and app ecosystems have evolved to now record our lifestyle through metrics such as heart rate, our mood, exercise levels and what we eat, people have the power and ability to track and measure their own health data.
Contributing further to this pivotal change, is the advancement of User Experience or more accurately Customer Experience in broader society. People have become accustomed to highly efficient and digitally enriched interactions as the way they shop, travel, consume services and interact with their chosen brands evolves. Consumers now demand high standards of service and expect to have a level of control over the services they receive.
Healthcare systems and service providers are working to meet these demands and ultimately improving standards of care and access to health data. Automation and health consumerism are the solutions to delivering superior patient care for all.
Three things need to happen for healthcare to keep pace with the rate of change.

Take advantage of agile continuous improvement by embracing Software As A Service and serverless technology with per-user/consumption based billing.

Automate manual, repetitive tasks to relieve the administrative burden on healthcare workers and improve patient experience.

Implement platforms that give users increased control over their health data and their interaction with organisational systems.
Enriching the digital Patient Experience (dPX)
Borrowing From Next-gen Contact Centres
The future of health promises 24/7 accessibility to contact centres for health advice via Artificial Intelligence, phone bots and online portals. Health professionals will have immediate access to relevant patient information when speaking to them on the phone, and booking will be made quickly and easily online or via an automated menu phone system.
Centralised Health Dashboards
Hospitals will benefits from a centralised health dashboard that displays real-time patient data and hospital statistics, so they can monitor and review hospital performance, healthcare KPIs and patient satisfaction.
Self-Service and Prescriptions
Going forward, people will be able to track their health and activity data via wearables and then share that data with their healthcare professionals. This real-time tracking and communication will assist with medication management and adherence, which would dramatically improve health outcomes. This would also allow for the automation of prescriptions based on a data-based medical assessment, saving extensive amounts of time and resource.
Efficiency Gains
Digital Patient Experience will deliver enormous efficiency gains in offering health support to those in remote areas, suffering from chronic illness, people who struggle with mobility, and out-patients who need ongoing support, physiotherapy or advice. Tools such as health telematics, video content, and webinars can be deployed to offer valuable information and assistance.
Smart RPA in Healthcare "Back Office"
As global automation and smart RPA innovators, our work at Alphalake Ai removes the administrative burden from healthcare staff to deliver a healthier and happier work environment, reduce the rate of human errors, and drive a better patient experience.