Positively Disrupting Healthcare & Life Sciences Globally
We are a Managed Automation Provider (MAP) and Data Intelligence Advisory with teams in the UK, India, UAE and Australia.
We only work with organisations who, like us, are

"ethical first"

. Together, we simplify access to health data, improve healthcare quality and modernise service experience.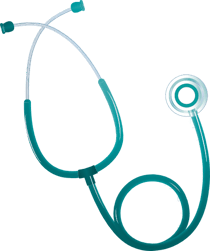 Operating a

"follow the sun"

support capability, customers' critical systems and automated workflows are maintained 24/7 to the highest possible standards with high availability to real time analytics.
In difficult economic times, our services give organisations much needed efficiency and we proudly differentiate ourselves by measuring at every step of the way the value we enable. In a

"post truth"

world our value lies in our obsession to find truth.
Introducing our Digital Health Internship
As a provider of Digital Health solutions and following from our health automation hackathon, we are proud to launch our internship, which will equip people with new skills relevant in the pandemic economy.
We support our customers in three core building blocks, which enable health service transformation.
INTELLIGENT AUTOMATION
Our automation toolkit and expertise combine Chatbots, RPA, Computer Vision and iPaaS with Machine-led process discovery, process/task mining and process optimisation consultancy to drive real-world outcomes in "Intelligent Automation". Our obsession with measurable value ensures health service providers and health industry customers break free from disparate legacy systems and clunky processes to become automated digital health leaders.
DATA AGILITY
Our Datacentre automation and modernisation expertise helps organisations minimise investment in data systems and instead focus resources on value creation through analytics. We work with organisations who seek to reduce time procuring and integrating technology, simplifying management of the data environment. Our work enables data to flow to users and across the organisation, obliterating any data siloS that stand in the way!
DATA
WRANGLING & AI
Our advisory and managed service consultancy in data engineering and AI services combines platform competency with specialised Data Science and Machine Learning expertise brought together with customer centricity. Our engagement model focuses on a customers Data Value Journey. From the ETL process through to Predictive Analytics and Decision Science, we increase Time to Value for leading organisations seeking better insights from their data.
Client Automation Projects
Insights From Our Subject Matter Experts