We're building the first hyper-connected healthcare ecosystem by developing Healthcare App Connectors that empower healthcare workers to automate clinical and backoffice workflows to speedup information and reduce cost. Staff processing no software development or IT skills can easily join "triggers" and "actions" together to automate workflows running on their existing software.
Corridor, Canteen, or Clinic - Your Healthcare digital assistant you control from anywhere!
Let Alphabot-for-Teams update you, fetch information, trigger workflows across all your healthcare systems and workflows from a smartphone, PC, or any device.
The Alphabot platform recognises authorised users via your Healthcare Provider's Microsoft Teams implementation, securely removing the need to login and navigate multiple different healthcare systems.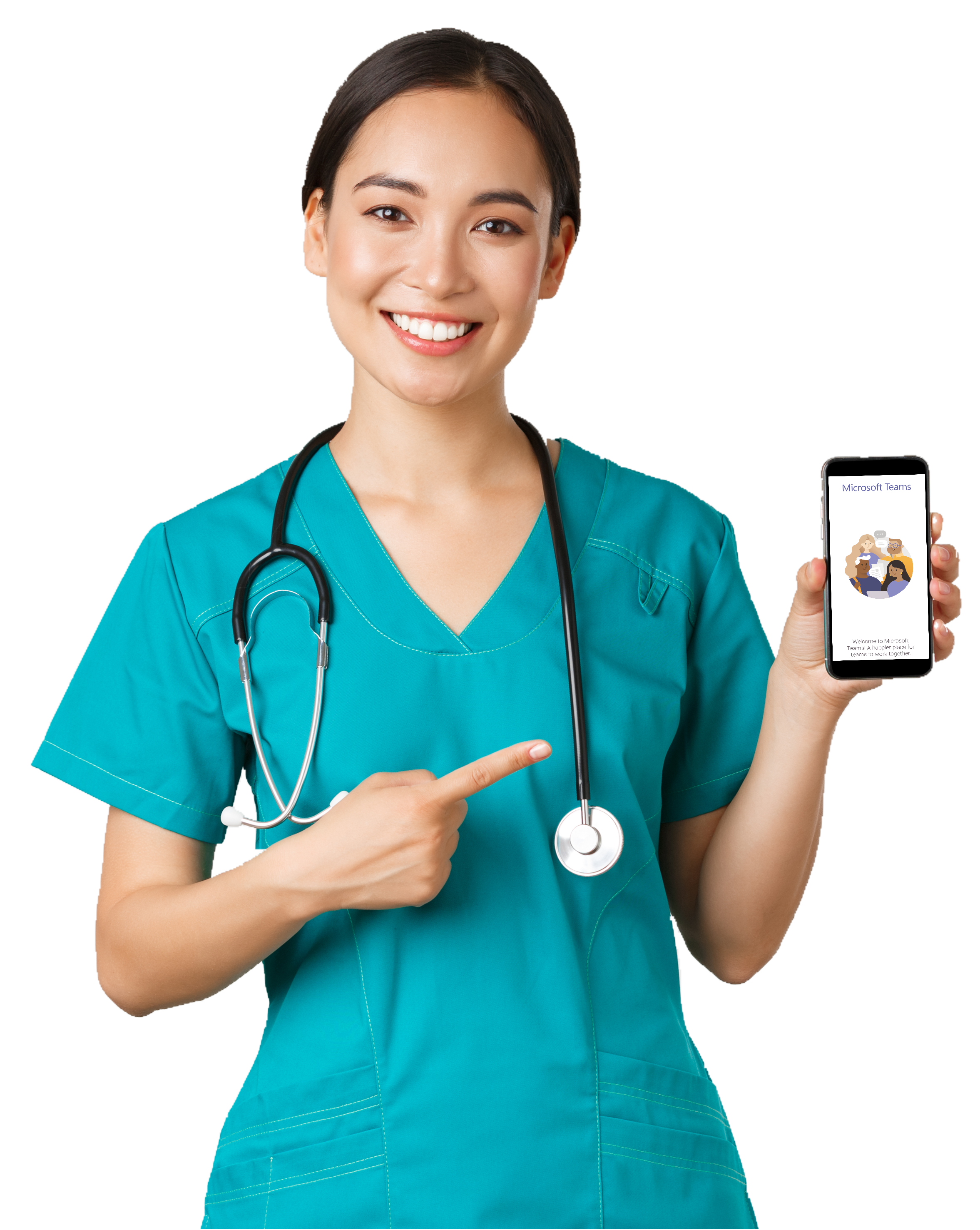 A single interface for all your healthcare applications...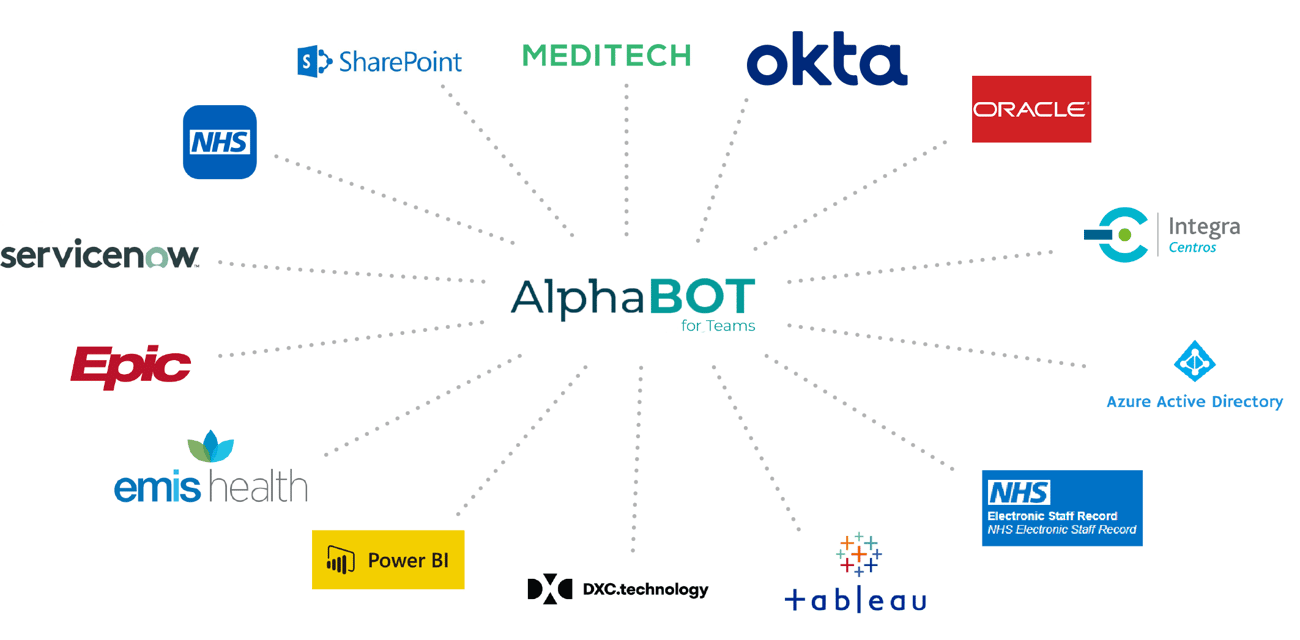 Join our Pilot Programme and become a Strategic Partner
Enquire about becoming a Pilot Partner
Healthcare providers wishing to see for themselves the Alphabot digital assistant are able to join our pilot programme.
Empower your health workers with a chatbot assistant that automates the mundane out of healthcare admin.
Our pilot programme is free of charge and enables users to request Alphabot to fetch and update information, approve processes and receive alerts. Users can even trigger complete automated workflows, all from a smartphone or PC running Microsoft Teams.
Our Customer Success team will also work with you to directly feed feature requests into Development, granting te opportunity to have a chatbot customised and integrated.
The programme is licensed to run for up to 3 months and all professional services are included during this time to fine tune and develop a powerful tool that once integrated will unlock vast amounts of value from your organisational flow.
Alphabot pilot partners also benefit from the option to have the Alphalake team build new Data Connectors should any be required to directly link Alphabot to an existing EPR or other healthcare system.
In piloting our platform, partners will be ushering in a new era of hyper-connected, borderless pathways in healthcare. Without the need to install any new software, healthcare workers gain access to a powerfully intuitive tool that improves speed of access to information and streamlines the flow of healthcare.
Apply for our Pilot Programme and help shape the revolution semi-autonomous healthcare.
Directly Schedule a Live Demo with us Now!
One of our consultants will be happy to show you the platform and answer any questions you have. Simply choose a time that is convenient for you from our consultant's live availability below.
A calender appoinment will be emailed to you including an online meeting link.