My great mentor, Shri Chewang Motup, always said "to clear minds, climb mountains." I first went to the Himalayas in 2007.
Speaking with the team here at Alphalake, I thought it would be a good to write a blog about my own experience of moving here to the mountains as this really touches on a number of subjects that relate to the pandemic economy and how modern day worklife balance is being affected, not least the positives that this can bring.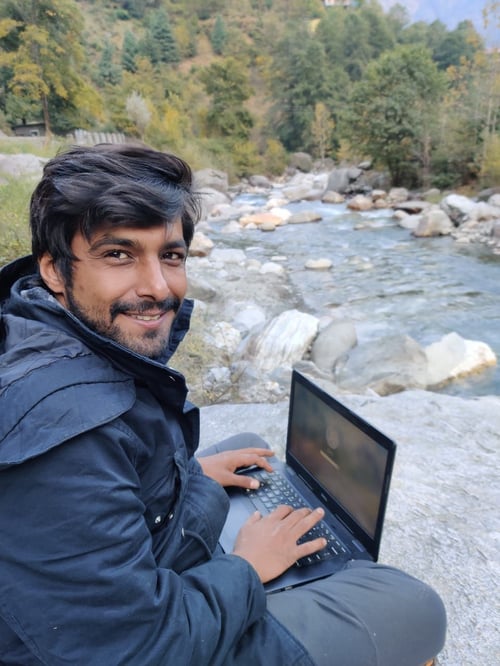 As the #futureofwork tagline has tracked over recent years, how we work and balance work with our lives has been changing rapidly. What was already a rapid rate of change has of course now been fast tracked even further. We face many challenges at the moment, which can impact the balance between work and relaxation. I wanted to use this blog to show people a positive example of how working in a modern way and with the right team around you, we are able to now open our lives up. Plane travel is less of an option, so we must explore what is around us. Luckily for me, I can drive to the Himalayas, but others can now begin to work from anywhere. You just need to choose your anywhere.
This blog and sharing my "office adventure", I am speaking about many trending topics; future of work, mental health, flexible working, communications and of course automation of admin tasks.
Back in the Himalayas
It is great to be back here after 2 years of living and working in Goa and Delhi, especially after being locked indoors for 6 months due to the nationwide lockdown in India because of coronavirus. When I travelled here previously, it was whilst taken a holiday away from work, however this time I am able to effectively combine both my duties to the work I do at Alphalake and enjoy my passion for outdoor life and mountaineering outside of my work schedule.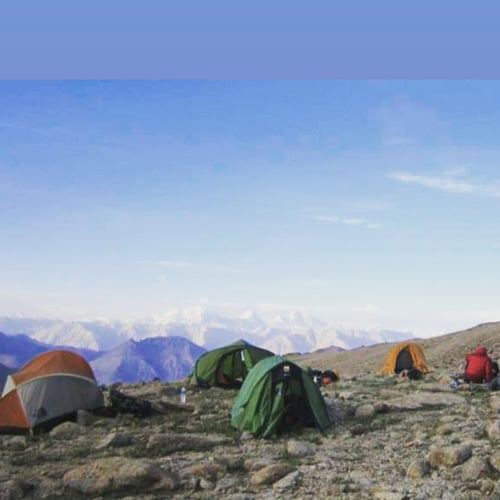 A new moon night, camping close to the Urgos Base camp after 6 months of lockdown reminds me of what life can be if we just get up and decide to make things happen. It was one of the most cherished star gazing moments that I had experienced in years.

Like the Great Depression and World War 2, the corona stricken pandemic times have changed workplaces and the nature of work itself. The mentioned events caused the demise of some markets and businesses and the creation of others. With the advent of coronavirus, the majority of companies shifted to remote working to slow the virus's spread and protect employees. We can now see video calls and instant messaging replacing meetings and break room conversations respectively. These changes, brought about by coronavirus, gave me the opportunity to remote work from the Himalayas for the first time in my life.

Wasting no time after the interstate travel opened up, I was quick to pack my bags and leave for the mountains. I arrived on 10th October 2020 in Old Manali to stay for a month and work from here.
I decided to call ' Orchard House - The Hidden Tribe' as my base of operations.
In the photo above, you can see us descending from the Urgos Base Camp. The walk down a mountain is the most nostalgic and peaceful moment of any expedition - tired but fulfilled souls lost in the grandeur of nature. You get to understand the power of nature and the true meaning of existence. Life is, after all, most appreciated when lived on the edge. This walk is one of the most memorable descents for me. You can see glimpses of the Ladakh Region beginning from the corners of the beautiful Spiti Valley, two valleys in the Himalayas where I have had the most adventurous and fulfilling experiences in my life.
The only therapy I need. I am so grateful to have the freedom to work from anywhere in the world and experience this amazing part of the world.

Alphalake.ai was more than happy to support me in my endeavour to work from the mountains. A 5-day workweek gives me the freedom to explore the grandeur of the Himalayas on the weekends, and the experience of discussing automation solutions with various professionals in NHS England while I can enjoy the beauty of the Himalayas by just looking over my laptop screen is something I cherish.
I missed you, Himalayas.
Equipment: 2 - 50 m rope, crampons, Solomon extreme boots (waterproof), Quechua pj's with warmers, North face double ball camp, - 10 degrees Sleeping bag by North Face, Petzl Headlight, Petzl Ice Axes and 16 Carabiners and some food.
Join our readership, get expert insight and opinion on automation and AI in healthcare directly delivered to your inbox:
×