For most in the charity sector, multitasking is in your DNA.
All too often you're understaffed and there is much to do. That always needs to be done yesterday.
Charities fill a gap society needs, which there often isn't provision or budget for through existing channels, so to add to the urgency is a feeling of responsibility and commitment that the nature of the people working in the sector takes very personally.
Despite paying comparably less for similar roles in the commercial sector, the reward of supporting your community gives greater job satisfaction than money alone can and attracts a certain type of person, dedicated to making a difference. But it often comes at a price. And that price is the team or individual well-being.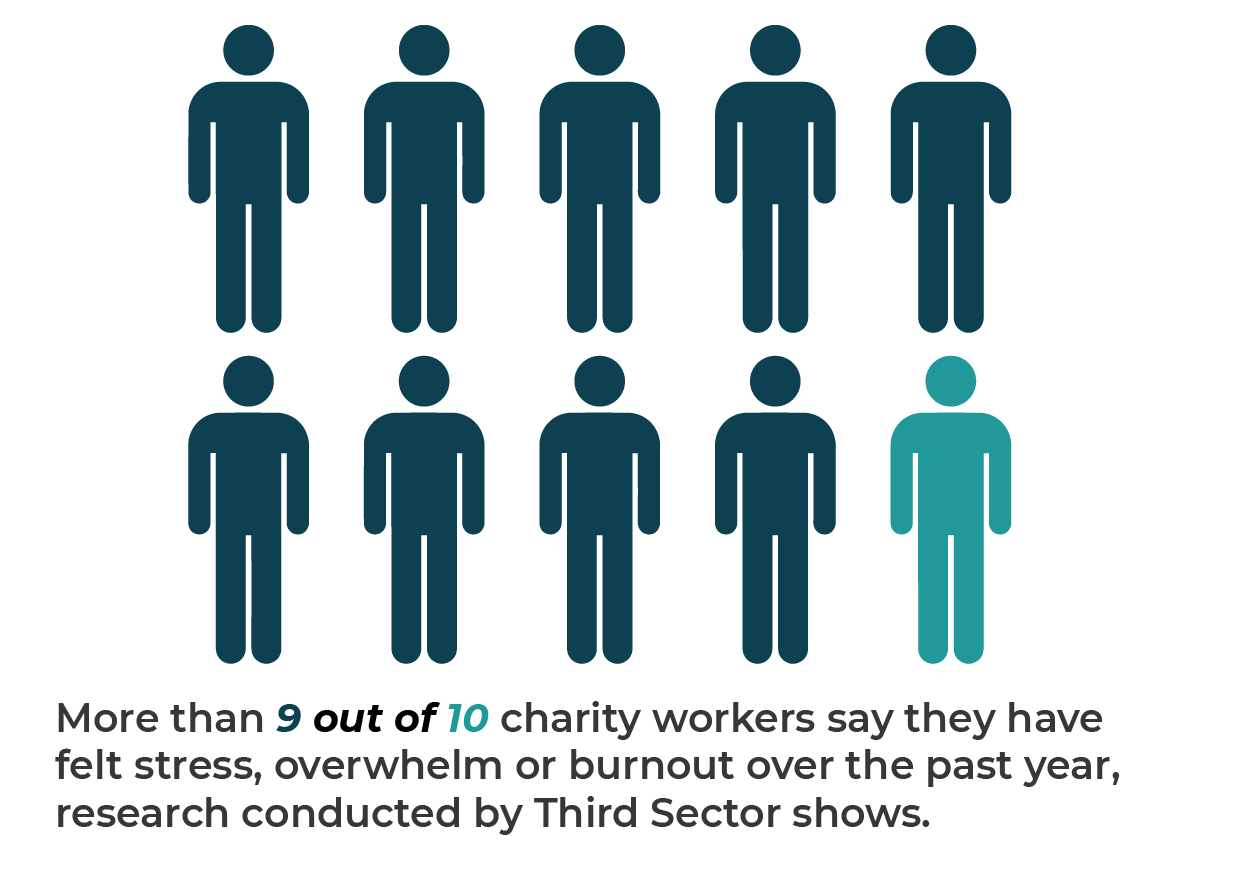 Across the sector, burnout was at an all-time high in 2020. Reportedly due to the pandemic however I'd argue that stress in the sector has been this way for a long time, it's just not been tracked.
If you think back across your own experiences and those of your teams, pre and post lockdown, how did you really feel, what impacted this and what could you change to better cope in the future?
As a leader in the charity sector, donor experience has always been front of mind for me. And the emerging technologist, that my role at Alphalake has enabled to flourish, constantly links everything we do back to UI and UX, as that is key to success.
But the shift in moving from an established team to a start-up, and the biggest lesson for me, is that the individual experience of team members is crucial, as everything flows from them.
No users are more important than your team's, as every communication with your donors or beneficiaries, every action is taken or brand moment created, and your legacy as an organisation depends on the actions and values of your team. Their experience is paramount and simplifying processes to give them the most frictionless experience is vital.
These days I work to a code of four E's that ensure success through every layer of my team and support the organisation to thrive. Namely, Enjoyment, Engagement, Efficiency and Effectiveness.
If you want your team to enjoy their roles, to allow that enjoyment to become infectious and flood through your whole organisation, impacting every single conversation they have with everyone they speak to (donors* included) leading to increased engagement that drives efficiency and ultimately enables effectiveness to come full circle, then you need to give them the tools and environment to achieve this.
*I'll admit, even in my own experience, all too often the focus is on donor engagement only. Success stems from within, i.e. a well-oiled, purposeful and in-sync team driving the same results and narrative, over and over until success just flows.
Transformation is EVERYWHERE.
'Transformation' has become a buzzword in the charity sector. Post-pandemic, with hybrid working and new donor needs, the sector has realised, change is needed, but where do you start?
With more remote teams than ever, multiple data entry points from donors and your organisation through online forms, CRMs, fulfilment houses and so on, and little control over what data is captured, in addition to multiple legacy systems that you may not have designed yourselves, thinking through how to manage this change can be a daunting challenge.
I'm not going to complain. I'm a technologist, I love transformation and all it can achieve. But sometimes it can also sound a little scary, as it feels like too much, too soon, at too high a price.
I'm here to tell you, you don't have to overhaul all your legacy systems in one go. Or plan an expensive and lengthy transformation roll-out and adoption plan. Sometimes simple is so much more effective. There's that vital word for success again.
Utilising a tool designed to integrate and automate your existing systems, enabling what you have in place, to work better for you and support your team to enjoy their roles, giving them more time, less stress and ultimately greater job satisfaction are all you need to drive success. And be effective.
The too many tools problem.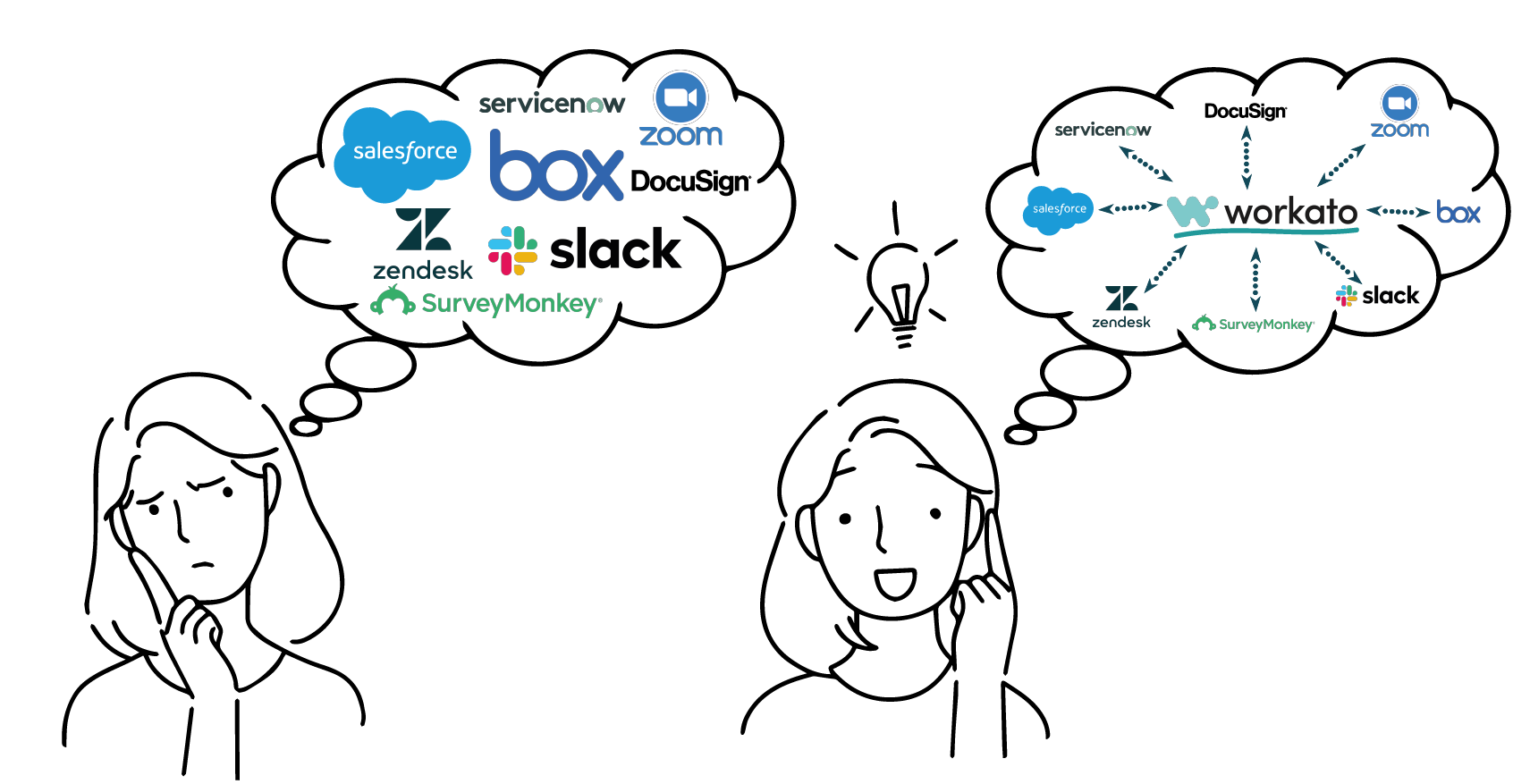 Here's the technology bit
Software as a service, SaaS, like the products above, bought through licensing and subscription has created an explosion of app-based platforms used right across the charity sector. Not only has this given additional flexibility in product use and budgets, but the reality is all of them have API's*.
This means they are future-proofed, as connections can be made from platform to platform through the API, easily transferring data.
*Application Programming Interface – a connection between two platforms, allowing information (or data) to flow easily between them, like Facebook, Instagram and your phones photo library.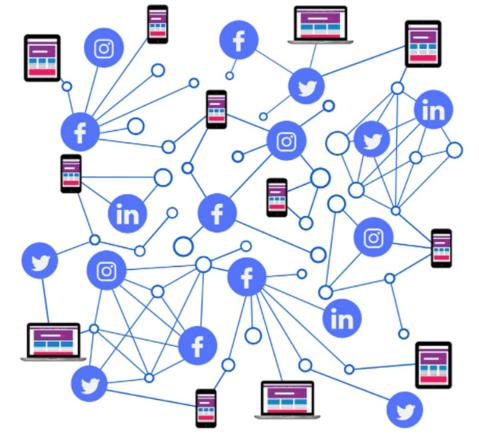 And that transfer or movement of data is revolutionary!
Most organisations are just made up of multiple processes which really forms a workflow. What you do in one team, or one area of the business has consequential actions for another team or department, and the same can be said for your systems and platforms.
Often, you will ask your teams to use multiple platforms at any one time, with one leading healthcare charity CEO telling me recently they have fourteen platforms across their fundraising teams in use daily. Some of which even he does not know what they do.
In most organisations systems are set up in such a way, your teams are forced to repeat information and multitask needlessly, driving inefficiency, lowering enjoyment, reducing engagement, and reducing your impact and effectiveness. The very opposite of what you exist for.
In steps Workato. Which uses this same workflow ethos to seamlessly connect platforms and move data automatically based on the triggers you choose.
One platform, limitless opportunities.
At Alphalake we're all about human's having the best possible impact, by utilising technology to help them focus their time on the things that matter, not on mundane, repeatable or time-consuming tasks.
As an integration and automation tool Workato supports just that and allows you to continually develop, adapt and grow, as your organisational needs shift, future-proofing your investment, and giving your team to best possible opportunity to enjoy their roles and kick-start that cycle of success.
Frankly, I'm not sure how I survived without Workato and would encourage anyone working in the charity sector to take a look at the benefits of it below.
How Workato meets the needs of today's charities:

1 platform for integration and automation on a licensed model, driving vital value from the start


You can map and engineer your data, know what you have and unlock its true value, for your teams to have more meaningful and timely conversations with donor's and prospects

It combines simplicity and power through 'citizen development', using low code/no-code options that anyone in the organisation can access, moving development central to the organisation, not just run by IT, also reducing bottlenecks

It is fast to develop and deploy. And is also the fastest growing platform of its type, trusted by 7000 users worldwide both non-profits and commercial organisations including, Virgin, Visa, American Heart Foundation and Salesforce

It's a community, where you can share and develop recipes together, learning from those around you facing similar issues. With over 500,000 recipes already listed, the possibilities are endless

It is secure and follows current best practices for security, including the use of industry-standard TLS 1.2 and 1.3 encryption algorithms with a key length of at least 128 bits, giving you peace of mind as well as value

It will give you greater agility for a lower price avoiding costly RPA licenses and avoiding having to hire RPA teams to manage the processes

Over time it allows you to implement your strategic thinking with ease, building and scaling quickly, truly delivering greater efficiency

It's future-proofing your organisation. You can develop and buy more recipes at relatively low cost as you go, almost like buying more mobile data for your phone, providing a solution ready to move with your organisation.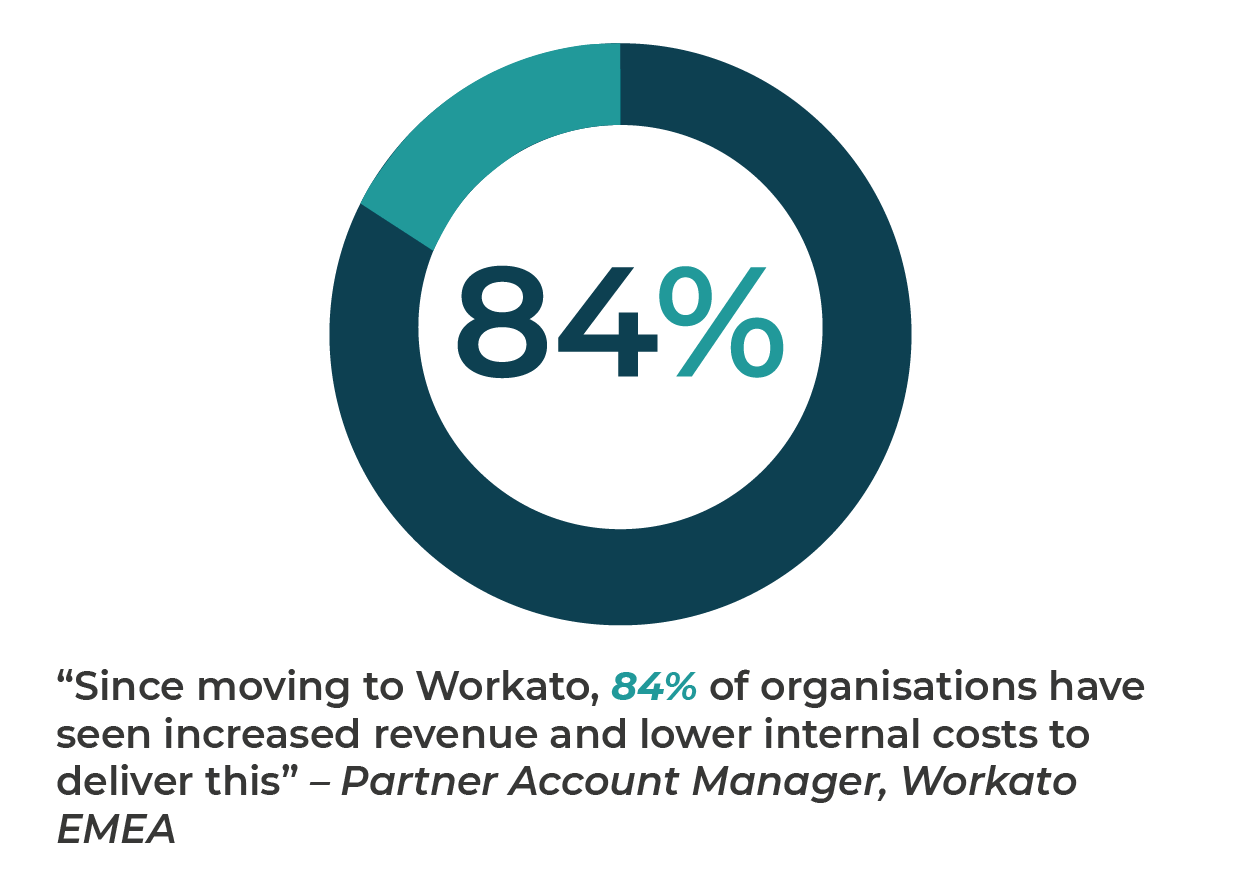 If you want to hear more about how Workato could help you revolutionize your organisation, automate the w*rk out of everything, drive effectiveness, and reduce team stress, I would love to hear from you.
#RiseoftheHumans #automation #communityimpact
Join our readership, get expert insight and opinion on automation and AI in healthcare directly delivered to your inbox:
×