Once upon a time, there was something called an "office printer".
Around it fluttered impromptu conversations, conjured to fill the awkward silence that reigned while EOM financial reports took their time being printed.
In my world, such documents are sent via email from the comfort of my own home, using technology I can swear by and not at (unlike jammed printers where the ink bleeds only into half a page).
The fabled "office printer" doesn't exist, but neither does the office; not in the traditional sense anyway. There are no hallway conversations, water cooler chats, or even after-work drinks at the bar.
All my work is done in my humble abode. As you might have guessed, and given this blog's title, I work remotely for Alphalake Ai in Sydney, Australia. For all you know, I could be typing this underneath the lemon tree in my back garden with a glass of Pinot Gris or inside an avalanche of blankets in my bed with a can of Redbull — it will remain a mystery.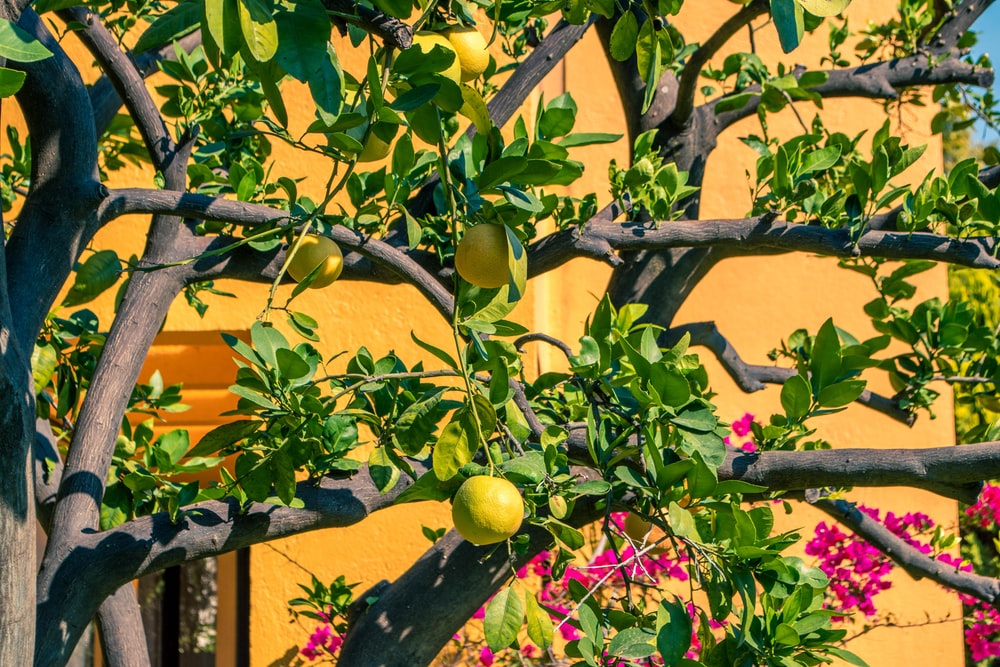 As a remote worker (although being called a 'digital nomad' sounds way cooler), I'll have to admit that there is a somewhat uneasy collision between my professional and personal life as I am settled into working from my couch, study desk, dining table, or just any flat surface I could find in my house.
Note to self: Do not use an ironing board as a table.
Embarrassingly enough, there have been times where my pets have made a guest appearance in team meetings or where I'm caught in a certain predicament of eating my dinner off-camera but forgetting to turn off my microphone. Despite the pet cameos and food ASMR moments, it definitely beats being stuck in peak-hour, 'bumper-to-bumper' traffic, and not being able to wear your cotton pyjama pants.
Working at Alphalake Ai as their ServiceHub Automation Engineer & Marketing Coordinator has been an eye-opening experience. I have the opportunity to work with teams across different locations and time zones on a day-to-day basis. At the moment, our teams are based in the UK, India, Australia, Mexico, Ireland, Morocco and the UAE. With no plans on stopping from there!
For reference, here is a map to illustrate how geographically isolated I am from my fellow Alphalakers.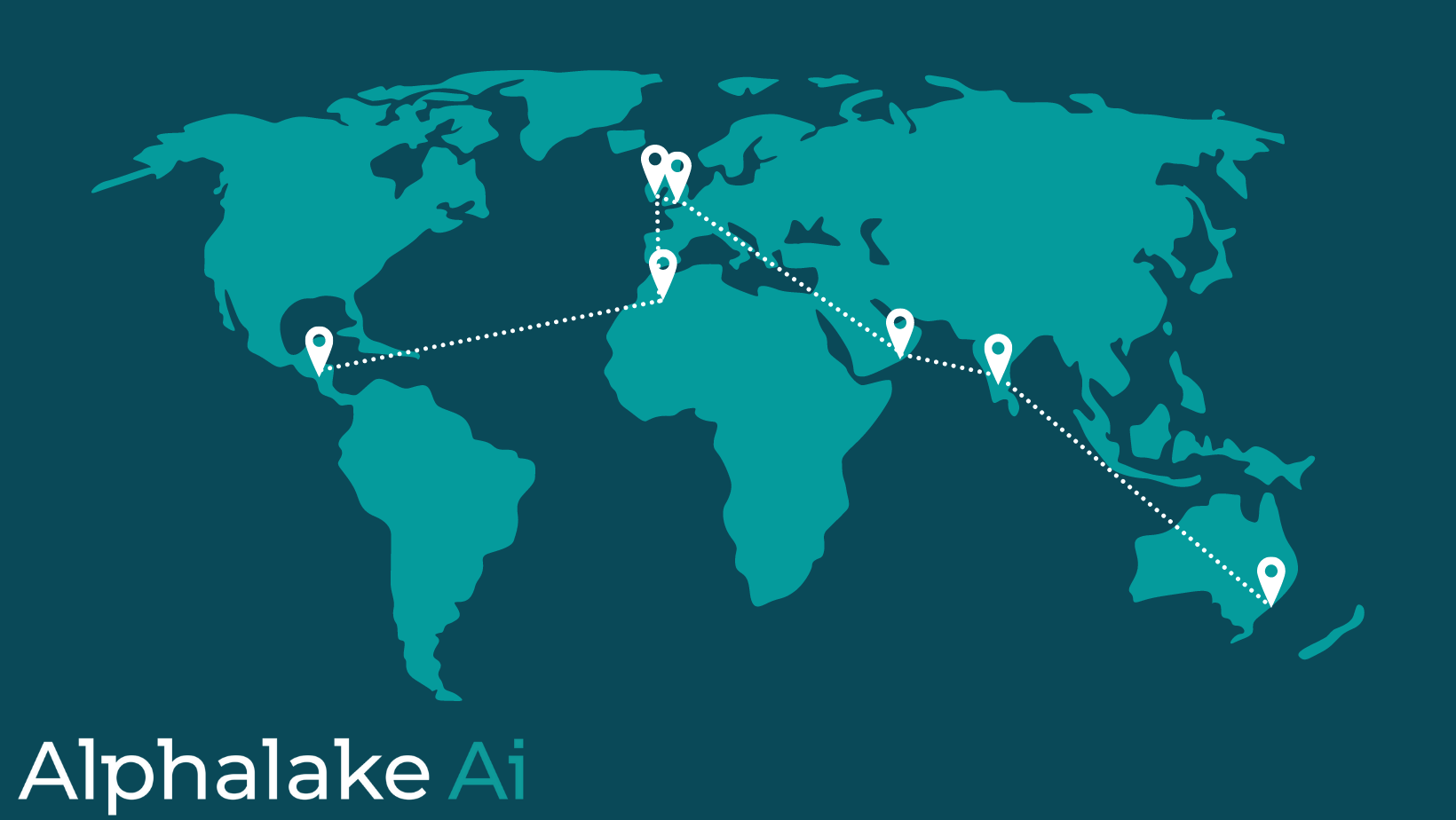 However, being a part of a global work environment has taught me a thing or two.
Our Lead Researcher, Krystle, resides in Mexico but is originally from Australia. I found out through her that, in Mexico, they have these magic towns called Pueblos Mágicos. Each place creates a unique and colourful ambience for every step you take. What's even better is that it perfectly matches the natural environment. Whether it be their high plains, plateaus, deserts, jungles or pyramids — the list goes on and on! Pueblos Mágicos are continually funded to retain their sparkle of magic.
On another note, India has six seasons per the ancient Hindu calendar (the Lunisolar Hindu). You read that right, SIX! The year is divided into six seasons of two-month duration each. I had to get Sharad, our Full Stack Developer and Automation Build Engineer, born and raised in India, to confirm this. From our conversation, I learned a fun fact; he was named after a season!
ATTENTION ALL READERS:
Here lies your task of the day.
Do your research and find out which season he has been named after. The prize is knowing that you've learnt something new and, obviously, bragging rights!
Something else I learnt is that my British colleagues call the thin, round slices of deep-fried potato sold in sealed bags, "crisps". So, is the world's favourite snack food a potato chip or a potato crisp? The great debate: Crisps vs Chips still continues today between myself and Tom, our Board Advisor for Community Engagement & Impact.
In all seriousness though, apart from these cultural nuances of magic towns, six seasonal changes and potato crisps chips, working in a global hybrid-remote workplace with a progressive and vibrant culture is great. With a people-first mindset, here at Alphalake, it is evident that there is a strong emphasis on interdepartmental collaboration and continual creativity.
The people at Alphalake Ai work together as a well-oiled team if I do say so myself. We take advantage of the 7,000 to 15,000-kilometre distance by utilising the follow-the-sun support model that increases responsiveness and reduces delays.
In the short period of my employment with Alphalake Ai, it already feels as if I have been catapulted to a space where I can integrate my areas of interest and expertise, such as technology, marketing and healthcare. Ongoing e-learning, involvement in big projects and engaging with other professionals within the healthcare, automation & artificial intelligence space are some of the many immense opportunities I have already come across and delved into.
For those who are on our website for the first time, I'll give you a quick introduction to what Alphalake Ai is about. We support the healthcare, non-profit, and life science sectors with automation, digital transformation, change management, and Ai services (that is a mouthful!).
It's exhilarating to be a part of this digital health tech start-up's journey as we have such an abundance of talented people as the company begins to expand. I am not only looking forward to the opportunities but also to the challenges my employment with Alphalake Ai will entail, and I am keen to show the wider health-tech world what we're all about.
If you like to see what I'm up to, I talk quite a bit on Twitter, so be sure to follow me there if this kind of stuff is your jam. I also share cute animals and funny memes.
Join our readership, get expert insight and opinion on automation and AI in healthcare directly delivered to your inbox:
×