In 2022 the NHS plunged into the worst staffing crisis in its 75-year history. Pushed to breaking point by the COVID-19 Pandemic, healthcare workers instigated what will be remembered by historians as the 'Great Resignation'. This mass exodus of healthcare workers has been flowing since February 2020, and the NHS is now facing a total shortage of 12,000 hospital doctors and 50,000 nurses and midwives. Putting aside the reasons behind the Great Resignation, it's crucial to consider what the NHS should do to address staff shortages of this magnitude. How can they keep operating at an efficient level, ensuring all patient and staff needs are met on a day-to-day basis?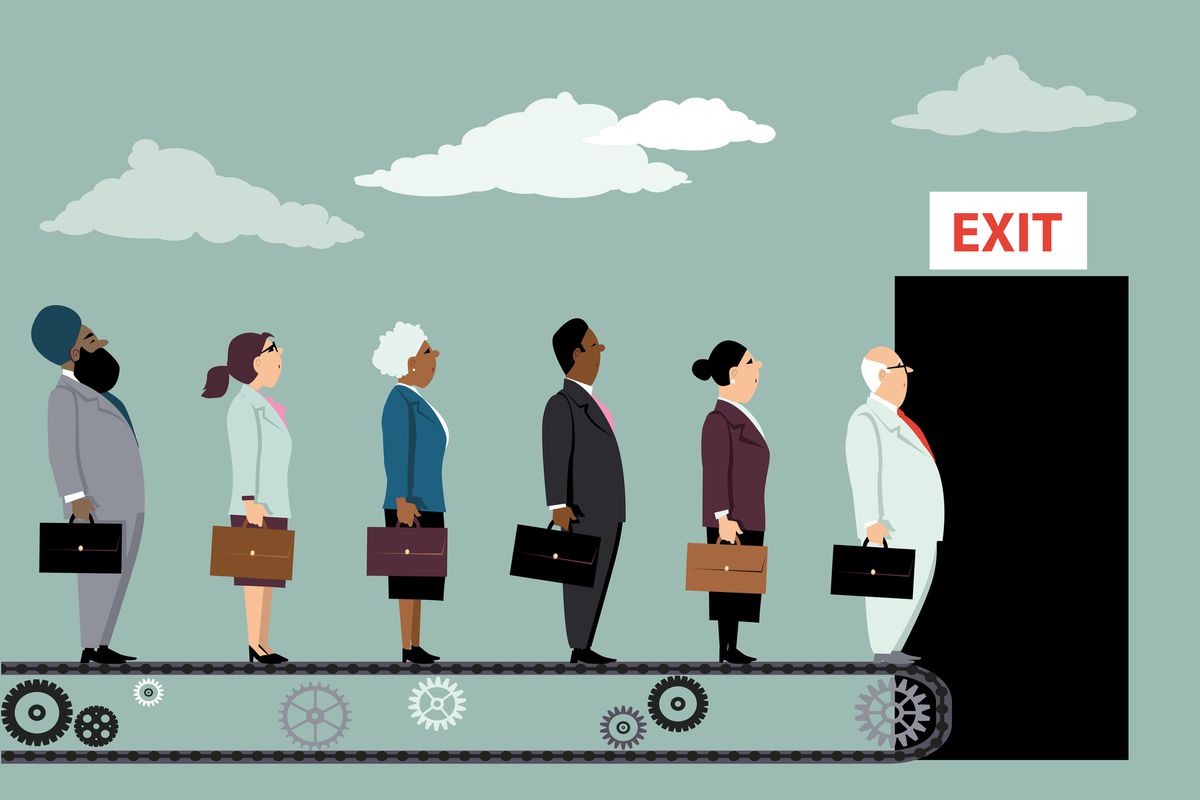 What can we do to alleviate the staff shortage in healthcare?
Hybrid Automation could be part of the answer to the NHS's current problems, to begin with, the focus should be to alleviate all unnecessary demands being placed on current workers within healthcare, removing a lot of the 'grunt' work that does not need human input. This grunt work can often lead to healthcare workers feeling suffocated by admin and repetitive tasks – factors that are known to contribute to worker burnout.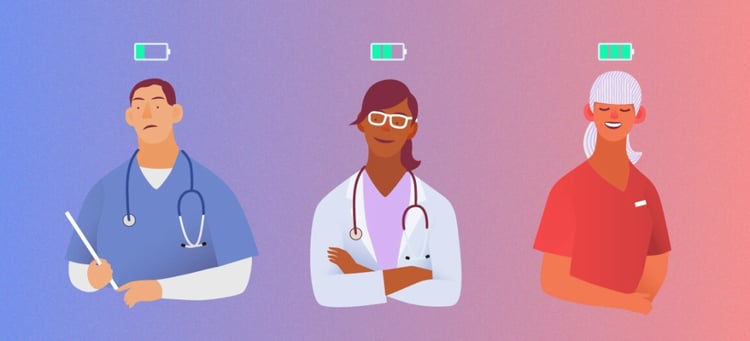 What kind of healthcare automation projects could help most?
The first step is to create workflows to help analyse which tasks require human intervention and which are more suitable for automation. This sets a foundation for workers to be deployed more efficiently within their organisations. Of course, when seeking out areas to automate, it's crucial to understand that you may not be able to simply automate old and outdated processes. In many cases, it's essential to modernise the process and then automate it.
A worthwhile place to start with Hybrid Automation would be through automating patient outreach. This allows providers to send automated messages, bill reminders and appointment notifications directly to patients, which results in fewer staff members being required to manage calls.
An example of an even more comprehensive form of automation can be found in Alphabot-for-Teams, an AI chatbot and digital assistant designed for healthcare by Alphalake Ai. This bot works seamlessly through Microsoft Teams App and is mobile optimised, allowing those who use it to connect to clinical systems directly.
One of the stand-out features clinicians love about Alphabot-for-Teams is the ability to make voice notes on the go, which are then automatically transferred to text, with the option to edit and add to the notes later. This feature alone has the potential to save time on a day-to-day basis, as those working in a busy environment can keep accurate records without having to interrupt their day. By cutting the need for clinicians and staff to sit at a computer to make notes, we can free them to focus on providing the best care they can to their patients. It also means that any notes/written work that would otherwise need to be done at the end of a busy day has already been handled by Alphabot.
Though communication within departments and across the NHS is absolutely vital, sometimes information isn't properly translated or is simply missed by members of the team/department. Alphabot's 'Call to Action' feature allows staff to immediately require a response to messages, creating transparency and accountability and ensuring that everybody is actively aware of all vital updates. Effective use of this call-to-action function decreases the chance of having to re-run tests, which ultimately wastes resources.
What do healthcare practitioners have to say about hybrid automation?
Annabelle Painter, Clinical AI & Workforce Fellow for the NHS, is concerned that when automated solutions aren't available within healthcare, patient safety issues arise. When the sharing of information between trusts is not adequately managed, resources and time are wasted, and once again, this can impact patient outcomes. To demonstrate, Annabelle provided insight into a situation where Alphabot-for-Teams could be implemented.
"Most clinical teams in the NHS communicate via WhatsApp. So, the patient information is via WhatsApp, and genuinely, that's how it works. It's not designed for healthcare use, but the reason they use it is because it's the best solution there is out there, and it's much better than what we have within the NHS."
If the NHS were to use automation to relay data across departments, this would provide greater inter-departmental transparency. Healthcare workers would be able to collaborate and improve the efficiency across departments, and time would be freed to look at specific areas which could be improved. Ultimately, this would reduce repeat processes and wasted time across the entire NHS.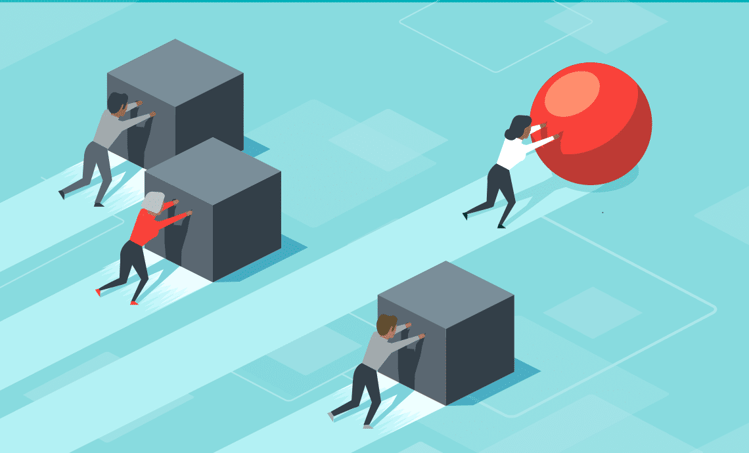 As we look to the future of the NHS, where does automation fit in?
Yahyaa Jassat from the Croydon Health Services NHS Trust has valuable insight into the role automation needs to play within the future of the NHS. "Automation within Human Resources has the scope for early benefits realisation when considering the demands of this service. Labour-intensive tasks such as onboarding new staff or the constant influx of change requests put increasing pressure on staff to deliver work within strict deadlines. Throw in the usual spike in workloads when onboarding trainee doctors, and you will find a service team working to the bone to maintain their service level agreements."

"Integrating automated workflow solutions allows HR services to process digitally raised forms, respond to alerts and nudge tasks along to the appropriate decision maker. Lessons learned and evaluation of benefits realisation have demonstrated that such automation initiatives facilitate the reallocation of repetitive yet critical tasks from staff to an automated solution, thus significantly reducing the administrative burden the services would have previously experienced."
Of course, we are not saying that the answer to all of the NHS's problems is to automate everything. However, the work we do at Alphalake Ai has led us to the conclusion that Hybrid Automation is the best approach. The key word is 'hybrid'- a combination of different elements (both automation and human intervention) to create a semi-autonomous ecosystem within healthcare. Such an ecosystem can be tailored to benefit the NHS as a whole, improving the efficiency with which we can deliver care to patients. Crucially, it will also help us ensure our healthcare workers enjoy job satisfaction and the freedom to focus on delivering care to their utmost capabilities. This is what Hybrid Automation has the potential to unlock.
Join our readership, get expert insight and opinion on automation and AI in healthcare directly delivered to your inbox:
×